Polyurethanes and Epoxies are excellent bonding materials with a vast range of applications, however at times it can be difficult to understand the differences between each, especially when browsing our extensive catalogue. This blog post will outline the key differences between Polyurethanes and Epoxies with explanations of the varying product types related to them and their typical applications.
Epoxies are found in resin form with high mechanical and thermal properties. One of the most impressive features of epoxies is their versatility – a quality which has created a niche for this material in a number of industrial applications. Epoxies provide high strength bonds on a wide variety of substrates and work most effectively bonding glass, metal and wood. As such, characteristics include: a slow cure, honey-like consistency, the ability to hold outdoors, strong bond strength including high water resistance. In addition to this, the presence of thermal and electrical properties create an ability to be exposed to chemicals. Overall, this creates low cure shrinkage and temperature resistance up to 140°C wet and 220°C dry.
In contrast to epoxies, polyurethanes are polymers composed of organic units joined by carbamate links. Polyurethanes create superior bonds which require minimal surface preparation for high performance thermoplastics. As such, curing is achieved via a catalyst, through heat or by air evaporation. Polyurethanes work best bonding glass, metal, plastic and wood and have a number of key characteristics. These include a slow cure, honey-like consistency, the ability to hold in varied temperatures as well as strong bond strength. Finally, Polyurethanes can be exposed to chemicals.
Polyurethanes and Epoxies are commonly used as adhesives, encapsulants and conformal coatings, product groups that we will now further explore.
Adhesives
Polyurethane adhesives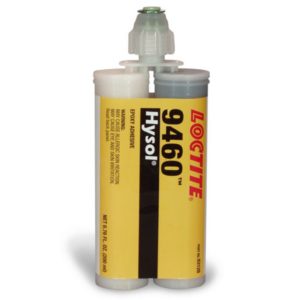 can be altered depending on the need, ensuring they are a versatile choice. Polyurethanes may be solid with little flexibility or entirely the opposite. As such, they provide an extremely strong bond ensuring the manufacturing process is quick and simple. Epoxy adhesives also provide extremely high strength bonds, but an advantage they have over polyurethanes is that they possess excellent water, chemical and heat resistance.
Henkel Loctite manufactures both polyurethane and epoxy adhesives. Their polyurethane adhesives provide a high strength two component solution with excellent chemical resistance and gap filling, as such they can be adapted to meet the needs of the industry they will be applied in. Henkel Loctite's epoxy adhesives are extremely high strength creating rigid bonding, excellent gap filling and incredible chemical resistance. Manufacturing Brand Robnor ResinLab also offers an excellent range of electrical and electronic polyurethanes and epoxies, available from Ellsworth Adhesives Europe. 

Encapsulants
Polyurethane encapsulants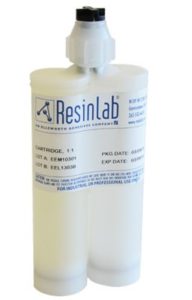 consist of a balance of heavy-duty protection and suppleness, ensuring they are the material of choice for applications requiring expansion and abrasion resistance. Epoxy encapsulants can also be used for a vast variety of applications due to their ability to conform unaided, to a range of substrates.
Robnor Resinlab manufactures a series of Polyurethane and Epoxy encapsulants. Polyurethane encapsulants can cure in a wide variety of gel times and have high performance in low temperatures i.e. (-40C) which allows them to maintain a high degree of elasticity. On the other hand, theirEpoxy encapsulants offer exceptional resistance to high temperatures and work well when exposed to chemicals without causing harm to the environment. Resinlab manufactures a variety of standard potting epoxies and can create custom formulated epoxies to meet individual needs. Standard offerings include thermally conductive and flame retardant encapsulants.  
Conformal Coatings
Polyurethane conformal coatings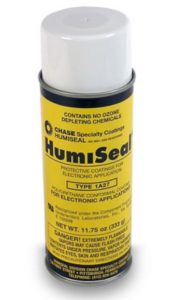 offer excellent dielectric properties, with outstanding abrasion and chemical resistance to solvents. As such, Polyurethane conformal coatings are the most cost-effective and widely used coatings and are well suited to work within harsh chemical environments.  Epoxy conformal coatings are available as a single part or two-part compound. Single part compounds are cured by UV exposure or thermally. The two-part compounds curing process begins as soon as they are mixed. Epoxy Conformal Coatings provide an excellent thin protective film which creates resistance to humidity, chemicals and abrasives. If applied correctly their properties include excellent moisture, dielectric, temperature and chemical resistance. Ellsworth Adhesives Europe supplies a wide range of Polyurethane conformal coatings from Humiseal with excellent resistance to chemicals and humidity. Single component Polyurethanes are simple to apply and long lasting but may require very lengthy cure cycles to achieve full or optimum cure. Two component formulations can reach optimum cure properties in a mere one to three hours, however heat assistance is required. It must be noted that, when compared to single component formulations, two-component formulas can have a relatively short pot life sometimes making them strenuous to work with.
Final Thoughts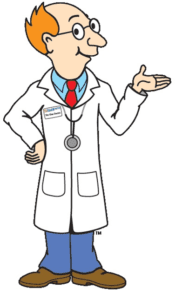 Polyurethanes and Epoxies are both excellent material choices, with each material boasting an attractive list of features and benefits. The choice between materials must therefore be based upon the user's individual requirements.
Epoxy adhesives are generally the strongest category of adhesive. Epoxies come in the widest range of properties and can have the best overall properties on metals. On the other hand, polyurethanes require some amount of time for the cure to start after the parts are mixed. Room temperature storage is the shortest for Polyurethanes which are moisture sensitive. Polyurethanes are quite flexible but have lower strength in general meaning they are lower priced than epoxies and other categories of structural adhesives.
When choosing a suitable adhesive, consider end user requirements as well as the requirements of the process environment, for final selection testing and validation is always recommended. It must be noted that the bonding surfaces should be properly prepared to allow suitable application performance.
If you are still unsure if an epoxy or polyurethane is best suited to your application, don't hesitate to contact 'The Glue Doctor" who will be happy to analyse your application needs, end product and process requirements and recommend the most appropriate material.