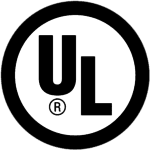 As a distributor of Robnor ResinLab products we are pleased to share with you the news that its EL116L product recently gained UL approval.
EL116L joins a growing family of Robnor products that have already been granted UL approval thanks to their high safety standards. Other products in this special category include PX700K-1, EL116L, EL171LF, EL171H, PX439N, PX804C and PX439XS, all of which are available to purchase from Ellsworth Adhesives Europe.
The mark of UL approval is granted by the UL company, a global independent safety science organisation dedicated to promoting safe living and working environment.
With over a century of expertise in innovating safety solutions, UL helps to safeguard people, products and places, whilst facilitating trade and providing buyers with peace of mind. You can find out more about UL certification and the tests that are carried out in order to gain certification, by visiting the UL website.
View the entire range of Robnor ResinLab epoxy and polyurethane resin systems here.