Robots provide an economical solution to dispensing automation and are suited to low, medium and high production environments across a broad range of industries.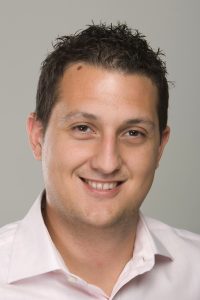 The initial investment on a dispensing robot is quickly recouped, since human error is minimised by eliminating reject components, and production capacity increases due to higher production cycle times. This leads to significant cost savings.
Accuracy and consistency is guaranteed with a dispensing robot, as it can be programmed to dispense a material precisely within tolerance as small as +/- 0.01 mm.  While their capabilities may be advanced, dispensing robots are easy to operate and programming them is simple and user friendly with proprietary teaching software.
In a special guest blog post, Robert Campbell, Global Product Manager of Fisnar Engineered Dispensing Solutions, has identified his Top 4 Dispensing Robots.
Best robot for VALUE – F4200N.1
For consumers taking the first steps in automating their dispensing process, an entry level robot such as Fisnar's F4200N.1, is the ideal purchase.
Though this dispensing robot has been singled out for value, it should not be mistaken for a low-quality system comprised of cheap components. On the contrary, it's the unique design that makes the F4200N.1 special.
The Fisnar team has spent many years refining the mechanical design of its entry level robot, to produce the industry's most compact system, capable of delivering high performance and accuracy.
With its slim line construction and small work area footprint, the F4200N.1 desktop robot is well suited to low volume production runs or a manufacturing project in the early R & D phase. This model may be small, but it is mighty.
Best robot for PERFORMANCE – F9800N
Easily integrated with in-line industrial automation, The F9800N gantry robot is loaded with features guaranteed to maximise performance.
Its ball-screw drive system translates rotational motion to linear motion with little friction, resulting in high end precision at every turn. High performance servo motor drive and closed loop encoder feedback, ensure guaranteed positional accuracy to within +/- 0.02mm.
The gantry design means that tools aren't loaded directly onto the robot, instead they are loaded under the robot, facilitating an increased work load capacity. As standard, users can load up to 7kg of weight and upon request this capacity can be increased to 15kg.
A sizeable working area of 800 x 600 mm, makes the F9800N model perfect for large-scale dispensing applications. Users have the additional option of processing multiple parts simultaneously with the step-and-repeat routine – a function which can considerably reduce production time.
Best robot for INNOVATION – F5200N.1
Leading the way for ingenuity, the F5200N.1 UNITOP robot is the only product of its kind in the dispensing robotics arena.
With the unique capability to create its own working area, the F5200N.1 works as either a desktop or gantry robotic system, and can be mounted to any surface.
This versatile robot can be used on any type of platform requiring a gantry type mounting with open access underneath. It is also suitable for conveyor-fed automation, and may be installed in work cells, operating as a slave robot.
Best ALL ROUNDER = F45000N.1
Fisnar's best-selling robot the F45000N, rates highly for value, functionality and ease of use, making it a great all-round system.
This powerful benchtop dispensing robot is optimally sized, with a working area of 500 x 500m, and an extra Z axis reach of 150mm.
Thanks to this generous working area, there is plenty of space to attach robotic accessories that have been designed to enhance a dispensing robot's productivity. A device such as a tip alignment module, is easily added to the F45000N and facilitates the smooth operation of a robot through automatic detection of its dispense tip's position and the ability to alter it accordingly.
The F45000N is user-friendly, with programming carried out by a teach-pendant using a dispensing software that provides the operator with step-by-step instructions.
All of the dispensing robots above are available to purchase from Ellsworth Adhesives Europe.