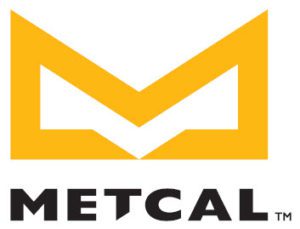 At Ellsworth Adhesives Europe, we are proud to provide our customers with access to the leading brands within the industry and today one of our top manufacturers, Metcal, unveiled a new brand image…
Metcal is a well-known global provider of bench tool solutions, which deliver the optimal balance of performance and reliability for electronics production assembly. Metcal product lines include: hand soldering/desoldering equipment, convection rework systems, fume extraction systems and fluid dispensing solutions.
This new brand look has been designed with current and future consumers in mind and aims to encapsulate the innovation, passion and commitment Metcal has dedicated to providing its market with the highest quality and widest range of product portfolio. A new logo has been specially designed to help successfully implement the rebrand and convey Metcal as a soldering solutions expert.
Since 1982, Metcal soldering products have been setting the industry standard for performance, reliability, flexibility and cost-effective performance. Metcal hopes the brand redesign will communicate to consumers that this is a positive change. Metcal is a faster, stronger and safer brand with unrivalled performance and industry-leading ROI (Return on Investment), through a spirit of relentless innovation and improvement.
As an official distributor of Metcal Soldering Systems & Equipment, Ellsworth Adhesives Europe would like to wish Metcal every success with their new brand look & we look forward to supplying our customers with your newly branded soldering products.
View our range of Metcal products here. You can learn more about soldering and the different soldering products and equipment available at Ellsworth Adhesives Europe in our archived blog post.