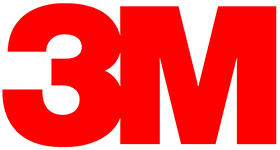 World leading adhesives manufacturer 3M, has just announced the launch of its new Scotch-Weld Low Odour Acrylic Adhesives, purchasable now from Ellsworth Adhesives.
The new product range has been branded as 'The Next Generation of Structural Acrylic Adhesives' owing to the significant benefits it offers over traditional acrylic adhesives.
Conventional acrylic adhesives typically suffer from a strong, unpleasant odour, but not this new range from 3M… The new Scotch-Weld Low Odour Acrylic Adhesives DP8805NS and DP8810NS have been specially formulated to lessen the pungent odour and provide excellent structural bonding without the stench!
Another clear benefit of the new adhesive range is the fast cure time. Too often, a lengthy curing period is required to achieve structural strength, however the new 3M low odour acrylic adhesives offer an incredibly
quick cure rate – reaching structural strength in just nine minutes – less than half of the time taken by standard acrylic adhesives.
The new acrylic adhesives from 3M also boast improved adhesion and impact resistance on plastics and metals, as well as excellent shear and feel performance. This feature has expanded the range of applications for which these adhesives can be used, with the new range providing solutions for transportation, metal working, composites, sign manufacturing and many more industries.
The final advantage offered by 3M Scotch-Weld Low Odour Adhesives is a considerable cost saving to the user thanks to their 18 month shelf life, long nozzle life and room temperature storage meaning no refrigeration costs. To make an enquiry about this exciting new product family, please email infoeurope@ellsworth.com
Ellsworth Adhesives Europe stocks and sells a host of 3M products, including Jet-Melt, Poly-Gun, Scotch Grip, 3M Tapes and more. Browse the entire 3M product portfolio at: http://ellsworthadhesives.co.uk/brands/3m/