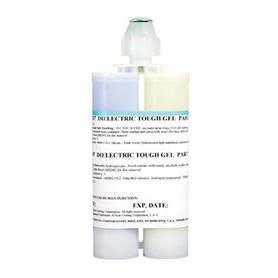 Dielectric gels are a specialist type of encapsulant with the unique capacity to remain as a soft and flexible material post curing. Available as one or two part materials, this product group meets the needs of most applications and process situations and can be considered for use on actuators. As a solvent-less material, dielectric gels are typically low-viscosity liquids. Although available as one or two-part gels, two-part products are the most commonly designed and are distributed with a 1:1 mix ratio in the form of parts A and B, allowing for either a room temperature or a heat accelerated cure. Those that are formulated as one-parts, create ease and convenience for the user as the need for mixing is eliminated, however they do require a heat cure. Advancements have found that a few specialised one-part gels now allow for a very rapid UV cure. In this latest blog post we will look more closely at dielectric gels, examining the features and benefits of this product group, and highlighting the most popular dielectric gel products from Dow Corning, leading manufacturer of dielectric gels.
Features & Benefits
One of the most unique and indeed impressive characteristics of dielectric gels is the product's ability to re-heal if it becomes broken or cut. As such, dielectric gels are an incredibly resilient material and provide cushioning whilst also offering the dimensional stability of an elastomer. The reason behind dielectric gels ability to re-heal is their natural tacky surface, which forms post cure. This surface will adhere to most common substrates without the assistance of a primer. Key features of dielectric gels include: temperature resistance, low modulus – good dampening properties, low viscosity, tacky adhesion at room temperature and high dielectric strength (>18kV/mm). This is guaranteed to create reliability as well as a number of key typical benefits including: under the hood usage, thermal and mechanical stress protection and an easy flow around components which will prevent formation of thermally induced voids. Dielectric gels have excellent stress relief properties, similar to those of a liquid. For this reason, this specialist material is commonly used on electronic circuits to isolate the circuit from the harmful effects of contaminants. Dielectric gels not only provide electrical insulation for high voltages, they also provide the electronic circuit stress relief and protection from thermal and mechanical stresses.
Applications
There are a number of applications where the choice of a dielectric gel would be advantageous. This could be in the form of a material application from conventional insulators to applications where dielectric properties are controlled for active device architectures. In addition, these can include: sensor potting, ECU potting, power module potting, rectifiers, semiconductors, transducers, capacitors, transformers and for the use with cable joints.
Closing Thoughts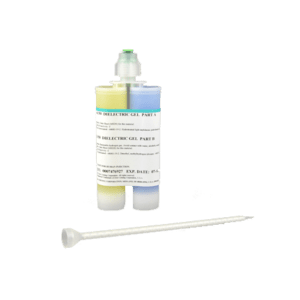 Dielectric gels are a truly resilient material type that can cater to a great number of complex applications. Due to their remarkably low modulus, Dow Corning branded silicone gels are much softer compared to other similar products and, as a result offer impressive stress relief as well as dielectric insulation.
Ellsworth Adhesives Europe has a number of dielectric gels available from Dow Corning, designed for excellent performance at a low cost. Product highlights from the Dow Corning range include 3-4150 dielectric gel kit, a two-part, transparent green with a fast heat cure, as well as Sylgard 537, a one-part, clear, heat cure, low viscosity gel. If your application requires a gel with added strength, look no further than the 3-4241 with enhanced chemical adhesion.
To make an enquiry about any of our Dow Corning Dielectric gels, contact Ellsworth Adhesives Europe via email: infoeurope@ellsworth.com or alternatively call 01355 321122.
You can learn more about other encapsulant materials in our archived blog post.