Few would argue that 'Cyanoacrylate' is difficult to pronounce, however the elaborate name given to this adhesive type is in stark contrast to its nature.
Quite simply, cyanoacrylate adhesives are super glues – the most commonly used adhesive in the industry.
This blog post explores cyanoacrylates in depth – from the product's origins to its key attributes and most typical applications.
History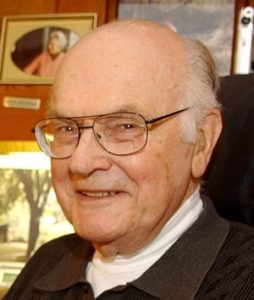 Discovered less than a century ago, cyanoacrylate adhesives are a relatively new product on the market and like many great innovations, were actually invented by accident!
In 1942 whilst attempting to make clear plastic gun sights for the guns of allied soldiers in World War 2, a gentleman named Dr Harry Coover created a formulation that worked extremely well as a quick bonding adhesive. However, so dedicated was Harry to the invention task at hand, it was 9 years later before he reinvigorated his interest in the cyanoacrylate formulation.
Fast-forward to the present day and you will find many variations of the original cyanoacrylate formula – with each kind optimised for specific application requirements.
Typical Applications
Cyanoacrylate adhesives are considered as 'general-purpose' due to the wide range of applications to which they are suited.
From metal and wood to rubber, plastic and ceramics, cyanoacrylates will adhere to a host of substrates – even human skin. Because of this versatility, cyanoacrylate adhesives are widely used in the general consumer market – often to repair everyday items which have broken.
Cyanoacrylate adhesives, do however have their place in the industrial sector – particularly for applications that are not exposed to chemicals or physical agents.
Cyanoacrylate adhesives are commonly used for bonding small pieces together since a very small amount of glue will achieve high level of polymerisation and the fast bonding time, benefits more intricate applications.
Furthermore, cyanoacrylates are used for medical applications thanks to their quick cure and high adhesion to skin – making them perfect for closing wounds.
Selecting a Cyanoacrylate
When deciding which cyanoacrylate adhesive to use, users must consider the following specifications:
Temperature: What is the maximum temperature that the cyanoacrylate can be exposed to before its properties are altered?
Viscosity: How resistant does the material need to be to the flow? Viscosity controls the amount of cyanoacrylate adhesive dispensed onto a substrate.
Set Time: The amount of time an adhesive can be applied and repositioned or removed before curing is a major selection consideration, since it will result in the hardening of the bond.
Gap fill: The spacing or gap between the substrate that the cyanoacrylate adhesive can accommodate and still maintain a functional, full strength bond.
Chemical Composition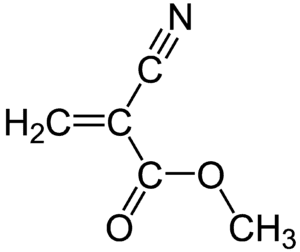 In their liquid form, cyanoacrylate adhesives consist of monomers of cyanoacrylate molecules.
There are two main kinds of cyanoacrylate – Polyethyl-2-cyanoacrylate and Polymethyl-2-cyancoacrylate.
The monomers within these compounds bind together in polymer chains through a process entitled polymerization and it is this union that gives the substance the power to hold two materials together.
Benefits of Cyanoacrylates
Cyanoacrylate adhesives are considered to be an economical adhesive solution since the best quality cyanoacrylate bonds are achieved by using a minimal quantity of adhesive (just enough to fill the joint). In fact, the thinner the adhesive film, the faster the cure and stronger the bond!
With no need for measuring or mixing, cyanoacrylate adhesives are simple and easy to use. Strength is another key attribute of cyanoacrylate adhesives – with just a tiny amount of cyanoacrylate, an outstanding mechanical strength can be achieved.
Additionally, cyanoacrylate adhesives are known for their rapid cure time. This adhesive type sets almost instantaneously and achieves handling strength in seconds.
Limitations of Cyanoacrylates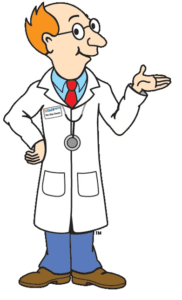 As with most adhesive products, as well as a great number of benefits, there are some limitations of cyanoacrylates.
The most notable limitation of this adhesive type is its short shelf life. Once opened, cyanoacrylate adhesives must be used within 6-12 months. Other constraints of cyanoacrylates include the potential for stress cracking and poor resistance to friction.
It is important to remember that for every limitation a specific adhesive has, a solution can usually be found in another adhesive product. If you find that the limitations of cyanoacrylates make them unsuitable for your application and you are unsure where to turn now, don't hesitate to Ask The Glue Doctor.
Key Cyanoacrylate Brands and Products
As an adhesives distributor, Ellsworth Adhesives Europe supplies a broad range of cyanoacrylate adhesives from major brands, including Henkel Loctite, Permabond, 3M and Resinlab.
A few key cyanoacrylate adhesives worth checking out are: Loctite 406, Permabond 102 and Robnor Resinlab 6503

Shop our full range of Cyanoacrylate adhesives here.