It has been two years now since we launched our blog, and to mark this milestone we've been reflecting on our blogging journey so far.
The Ellsworth Adhesives Technical blog was created with the aim of sharing our knowledge and expertise with you, our valued customers and we hope that you have benefited from this when selecting materials and equipment for your adhesive application.
We believe it is our expertise that places Ellsworth Adhesives ahead of any competitor, and it has been a pleasure to be able to impart this knowledge to a growing global audience over the past two years.
We hope that you'll agree that our blog has grown to become a key feature of our website and adds a new dynamic to the in depth technical service we are renowned for.
We want to take this opportunity to thank you, our loyal readers for supporting the blog and hope you will continue reading each month. We do our upmost to write posts with you in mind, therefore if you have any ideas or topics you would like to see featured in future posts then please get in touch. Submit your ideas to newslettereu@ellsworth.com
In honour of our blogging anniversary, this post is dedicated to our 'Top 5 Blog Posts', from the past two years.
Potting and Encapsulation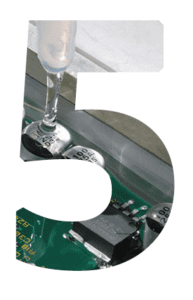 Potting is, very simply, the process of covering a component with a resin to guard against potential environmental threats. The most common use for potting is to protect against water and moisture, or to insulate electrically. However, potting can also protect PCBS and other components from thermal and physical shock, chemical attack and tampering, as well as be a physical and visual shield to protect intellectual property and consumer information.
The terms "potting" and "encapsulation" are often used interchangeably, but technically, potting refers to a process where the shell or "pot" that is filled with resin becomes a part of the finished component. In encapsulation, the component and hardened resin are then removed from the pot to be placed in an assembly.
Mixing and Degassing Technology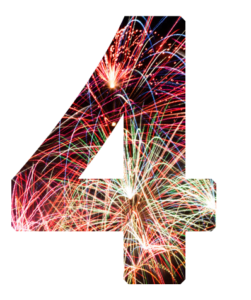 The processes of mixing and degassing materials need not be labourious with the aid of a Centrifugal Planetary Mixer.
A Centrifugal Planetary Mixer is an automatic machine designed to revolve and rotate a container of materials with the end goal of mixing materials and removing any air from them. The beauty of this equipment is that it has been designed to both mix and degas in one simple and programmable machine. By putting the materials into the container, the revolution and rotation can be completed simultaneously. This machine type operates using a mechanism that allows the container housing the material to be revolved in a clockwise direction, while the material itself is rotated anti-clockwise.
Find out more about our Kakuhunter range in this blog.
Medical Device Adhesives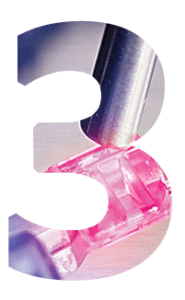 Ellsworth Adhesives Europe is a distributor of Medical Device Adhesives from top manufacturers including Henkel Loctite, Dymax and Permabond. In this modern day, medical devices are becoming more practical and refined, whether this be for in use outside the body, in the form of instrumentation or surgical tools, or inside the body, for diagnostic monitoring or therapeutic purposes. Medical devices typically consist of components and materials that must be joined in some way. Due to this, adhesives for bonding medical devices should be chosen with the utmost care.
Adhesive advancements have revolutionised the Medical Device industry over recent years. Previously it was thought medical devices were impossible to glue, however these advancements have seen their use in the production of specially formulated catheters and disposable medical devices grow annually due to their ability to join plastics, metals and glass simply and consistently.
Sealants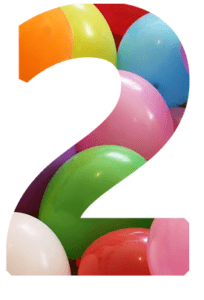 Sealants, as their name suggests, are designed to seal assemblies and joints. By forming a barrier between itself and the substrate, a sealant should stop water, air, gas, chemicals and/or other media from penetrating through a surface or an object.
Generally speaking, sealants contain inert filler material and are formulated with an elastomer to ensure they meet the minimum flexibility and elongation requirement.
As a global distributor of industrial sealants, Ellsworth Adhesives offers sealants from 3M, Dow Corning, Bostik, Loctite, Dymax and Permabond, this blog post will provide you with advice on selecting the most effective sealant for your application.
Find out more about our sealants range in this blog.
An Introduction to Polyurethanes and Epoxies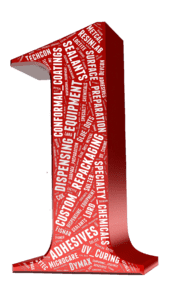 Polyurethanes and Epoxies are excellent bonding materials with a vast range of applications, however at times it can be difficult to understand the differences between each, especially when browsing our extensive catalogue. This blog post will outline the key differences between Polyurethanes and Epoxies with explanations of the varying product types related to them and their typical applications.
Epoxies are found in resin form with high mechanical and thermal properties. One of the most impressive features of epoxies is their versatility – a quality which has created a niche for this material in a number of industrial applications. In contrast to epoxies, polyurethanes are polymers composed of organic units joined by carbamate links. Polyurethanes create superior bonds which require minimal surface preparation for high performance thermoplastics.