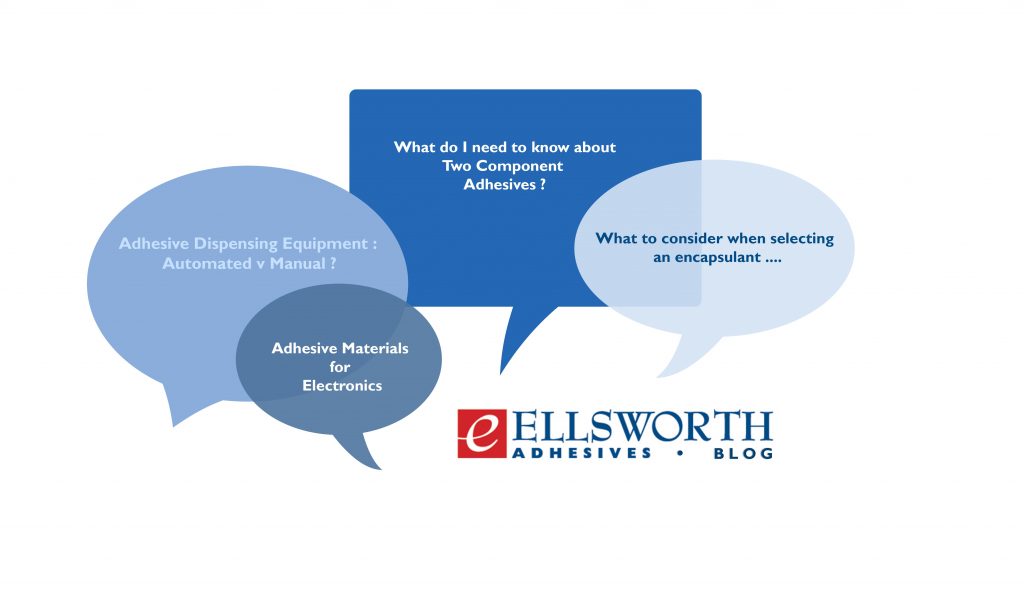 We are pleased to announce the launch of our new blog!
This new Ellsworth Adhesives blog will serve as a platform to showcase our expertise in the adhesive field and has been created very much with the reader in mind.
Managing Director John Henderson comments "At Ellsworth Adhesives we are proud of our expertise in adhesive materials. Our technical team has excellent product knowledge and we wanted to share this intelligence with a wider audience. The creation of the new Ellsworth Adhesives blog provides the perfect platform to achieve this objective and we hope that readers will enjoy our monthly posts."
As a distributor of adhesive materials and adhesive dispensing equipment, we represents all of the adhesive industry's top brands including Dymax, Henkel Loctite, Dow Corning, Lord and Metcal. Each of the brands has a different focus area – for example Dymax specialise in UV Curing materials and equipment, while Dow Corning is known for its silicone solutions. With such a wide ranging product portfolio, our technical team therefore has a broad spectrum of technical knowledge to share.
Topics to be covered on the blog in forthcoming months include Adhesives for the electronics industry, Metering, mixing & dispensing Adhesives, A guide to selecting the correct encapsulant and finally a look at Developments in two component adhesives. In line with the reader focus of its blog, we would like to invite readers to suggest topics for future posts, ensuring that the content is as relevant and useful to the readers as possible. Suggestions should be pointed towards the company's Marketing Coordinator Michelle Duncan who can be contacted via email: mduncan@ellsworth.com.
The new Ellsworth Adhesives blog is now live and can be accessed at: www.ellsworthadhesives.co.uk/blog